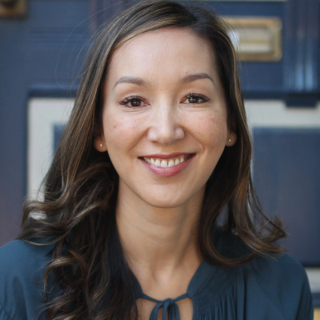 About Evelyn
I bring behavioral insights out of academia and into the real world, helping product teams drive business outcomes and customer value.
As a product manager at the beginning of my career, I quickly saw the potential of behavioral science to transform products. I soon took up the mantle full time, and have since worked with TikTok, Google, Airbnb, Procter & Gamble, The World Bank, Microsoft, Intuit, and Indeed, implemented scalable behavioral training programs at companies such as Aetna, and been written about by the New York Times and Chicago Sun.
I'm a frequent speaker, media guest, and noted expert wherever behavioral economics intersects with real people's needs—and I'm also an outsider who will challenge your company and product to do better and grow faster. Try me.
Evelyn is a top-notch, super-engaging speaker that delighted our Google Play audience.
Josh Solt
Head of Apps Merchandising,
Google
Evelyn has a strong product and design sense and helped us more clearly see our customers' point of view.
Chris Cosgrove
Head of Product,
Square
Evelyn is brilliant at translating academic insights into product implementation ideas. She has tremendously impacted our design, product, strategy, and business.

Kamila Staryga
CEO and Cofounder,
Rita Health
Evelyn is nothing short of INCREDIBLE! I'm impressed at how engaging and interactive she is, and how much she weaves in our own products into the workshop.

Lauren Polkow
Senior Director of Product,
Glassdoor
Evelyn opened our eyes to what was really driving our customers' behavior, transforming our business at scale.